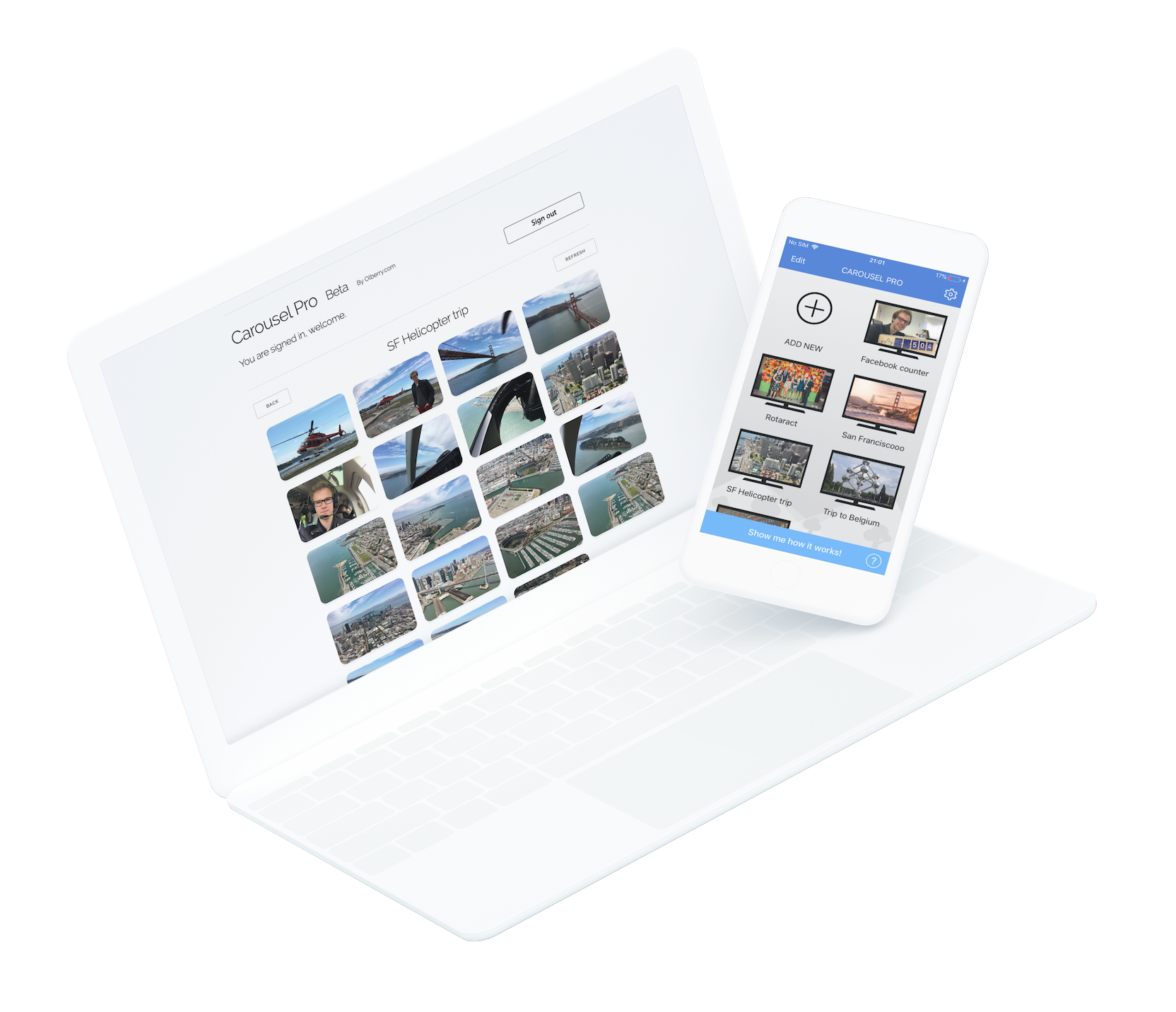 Carousel Pro
Edit Your Carousels Whenever, Wherever You Want.
Carousel Pro is the solution you need to create carousels (often refered to as slideshows) for a company's waiting area, a hotel's loby, a shop's window or just about anywhere else where you want to play a carousel.Editing your carousels can be done easily using our iOS app or our website. Changes will be directly pushed to your TV where users will be able to see the new slides right away. Easy To Use Expandable Low Priced
Customisable
Customise your carousels at will
Change the transition effect

Interval time between slides

Start date and time where a slide becomes visible

Expiry date and time where a slide disappears

…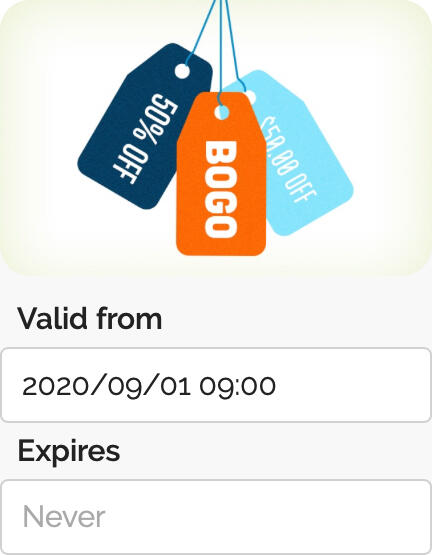 Hardware Up To 80% Cheaper
You Only Need An Apple TV®
Other solutions that offer these features often require you to buy expensive hardware like a powerful computer. In addition to the pricey hardware, these devices have also a high maintenance cost.Our solution only requires an Apple TV® to drive your TV screen, this is up to 80% cheaper than a computer. In addition with the simplicity of installing updates, this solution is the right fit for you!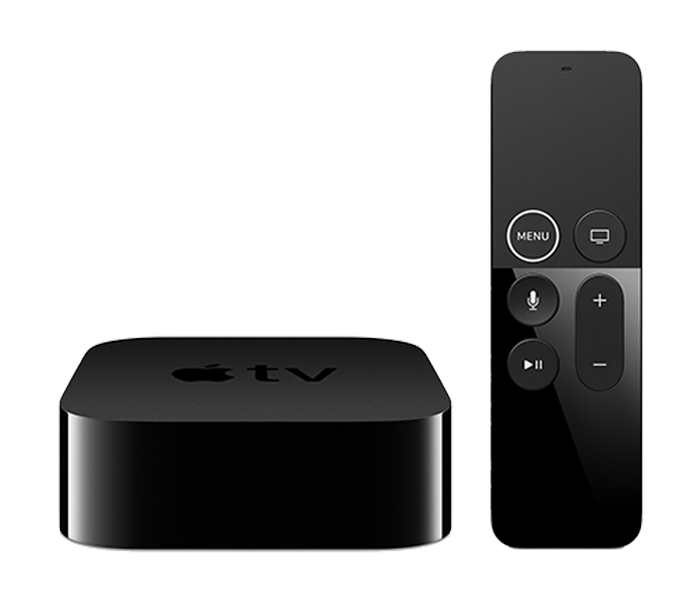 No hidden fees
We're Very Transparant About Our Pricing. No Hidden Fees!
Free
$0/per year
Up to 2 Carousels

Up to 10 slides per Carousel
We offer a limited free subscription to everyone that wants to try out our service.*
Basic
$40/per year
Up to 5 Carousels

Up to 25 slides per Carousel
$39,99/year when billed annually or $3,99/month when billed Monthly.*
Enterprise
$75/per year
Up to 50 Carousels

Up to 1.000 slides per Carousel
$74,99/year when billed annually or $7,49/month when billed Monthly.*


* Prices may differ in other currencies.
Apple TV, iPhone and App Store are trademarks of Apple Inc., registered in the U.S. and other countries.© Olberry. All rights reserved.